Town & Country Office Cleaning
In the Greater San Francisco Bay Area
Your Commercial Cleaning Specialist!
Commercial Cleaning Services Throughout The San JOse CA Area
At Town & Country, we take great pride in our comprehensive commercial cleaning services, catering to a diverse range of establishments throughout San Jose, California. We understand that maintaining a clean and welcoming environment is crucial for businesses in various industries. This is why we offer our expertise to office buildings, manufacturing sites, medical offices, business parks, multi-tenant buildings, and more. Our extensive experience has made us a trusted partner for facility managers, and we've garnered a strong reputation among commercial property managers in the region.
We recognize that every facility has unique cleaning requirements, and that's where our flexibility shines. We can provide you with an economical basic service plan or tailor a cleaning program specifically to meet your distinct needs. Whether you require a comprehensive cleaning regimen or a more specialized service, we've got you covered. Our goal is not only to maintain your facility's cleanliness but also to identify cost-saving opportunities to enhance your operational efficiency.
For example, our team is adept at carpet care, including spot cleaning. This proactive approach not only ensures that your carpets always look their best but also reduces the frequency and cost of full carpet cleaning. Additionally, we are mindful of your supplies budget. We replace trash liners promptly when they become wet or soiled, ensuring that you always have a clean liner in place.
At Town & Country Office Cleaning, we understand that unforeseen circumstances can arise, and special requests may be needed at a moment's notice. That's why we take pride in our same-day response to unscheduled needs and special requests. We aim to be your reliable partner in maintaining a clean and inviting environment for your business, ensuring that your facility is always at its best.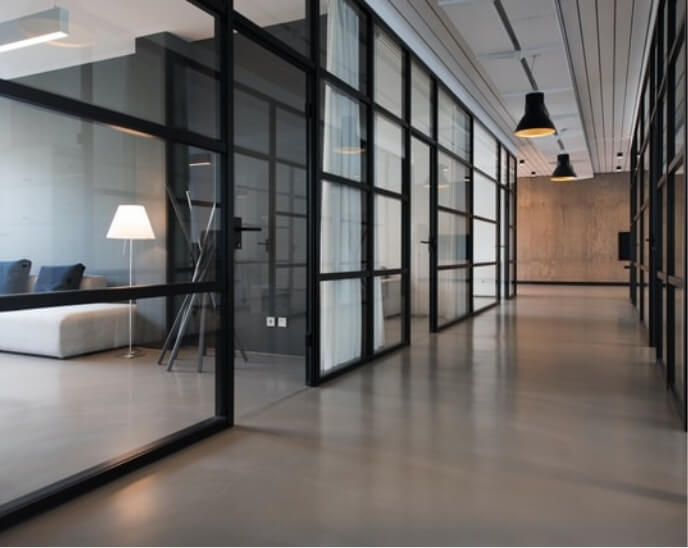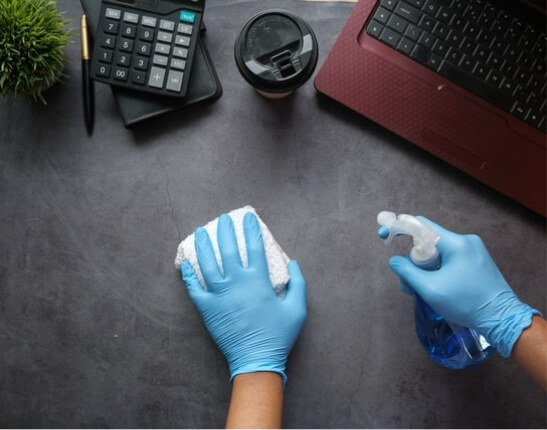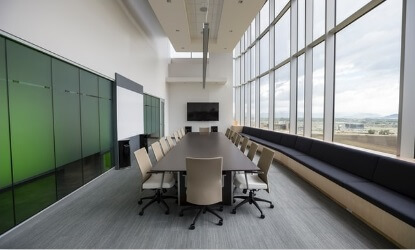 San Jose Commercial Cleaning Experts
At Town & Country, our unwavering commitment to excellence sets us apart in the world of commercial cleaning. Our services extend across the picturesque landscape of San Jose, California, and our reputation as industry leaders resonates with a diverse range of businesses. We understand that a clean and welcoming environment is the cornerstone of success, and we take pride in delivering top-notch janitorial services to office buildings, manufacturing sites, medical offices, business parks, multi-tenant buildings, and more. Our extensive experience has forged strong partnerships with facility managers, and we are the trusted choice for commercial property managers throughout the region.
Customized Solutions for Your Unique Needs
We appreciate that each facility is unique, and our flexibility allows us to tailor our services precisely to your requirements. Whether you're seeking an economical basic service plan or a specialized cleaning regimen, we're here to accommodate your distinct needs. Beyond maintaining cleanliness, we are dedicated to helping you identify cost-saving opportunities to enhance operational efficiency. For instance, our carpet care experts are skilled in spot cleaning, not only ensuring pristine carpets but also reducing the frequency and cost of full carpet cleaning. Moreover, we are conscious of your budget and replace wet or soiled trash liners promptly, always ensuring a fresh liner is in place.
Rapid Response for Your Peace of Mind
In a dynamic San Jose business landscape, where the unexpected can happen at any time, Town & Country stands ready to serve. Our same-day response to unscheduled needs and special requests is a testament to our commitment to being your trusted partner in San Jose's commercial cleaning industry. With our comprehensive range of commercial cleaning services, your facility isn't just kept clean – it's maintained to perfection, ensuring a clean and inviting environment for your business. We aim to exceed your expectations, every time, as we continue to lead the way in San Jose's commercial cleaning services.
Here's what our customers say
Domenic Cutaia
2021-02-04
TOWN & COUNTRY, is one of the top janitorial companies in the bay area. Very professional with a personal touch. Extremely knowledgeable in the janitorial industry On the latest technology that will help keep your buildings safe and clean.
T&C has been servicing our office(s) for about 1.5-2 years now. The pricing is competitive to other services I have used or been quoted for. As a startup, we need the most competitive pricing (and top notch quality) on the market, and we searched far and wide for it. The staff is professional and friendly. Most importantly, they respond extremely quickly to last minute requests. On the flip side, they operate autonomously otherwise; this balance is exactly what our business needs. Additionally, they go above and beyond to clearly understand the specifics of your requests. If you go with them, I'm sure that you too will always be made to feel like a top priority customer. It's incredibly important to be at ease knowing your office and employees are being well taken care of amongst your many other priorities. I can guarantee that cleanings (and associated costs) will no longer be a stressful item on your list!
Town & Country has been a great service for our company. I am very pleased with the crew that comes in to clean the office. It is the same team of cleaners and they do a thorough job, they care about the results and most importantly they are honest. In the six years they have been providing us service we have never had a theft. In fact, when they find things out of place they turn them in to me to find the owner, that includes cash. Many of our employees have expressed an abundance of gratitude when their personal items are returned. Town & Country has been flexible to resolve issues that have been a sour spot for our company. Such as cleaning carpets in high traffic areas on a regular basis, loading/unloading dishes and even provide labor services. I hope you are fortunate enough to have Jorge Supervise your services. He is reliable, hard working and consistent. I feel fortunate to have Town & Country in my corner. I am only as good as the vendor service I use and they make me shine 😊. Elsa U. Manzanero Facilities Coordinator ll
Town & Country has provided excellent and reliable service. We are a small company in a relatively small space, nevertheless their responsiveness and attention to our needs has been above par, as is the quality of their work. When I asked to have the entire office cleaned – carpets, flooring etc., the work was completed in an amazingly short time, and with impressive results, plus they willingly accommodated us and did the job on short notice. We never expected some areas of the carpets to be returned to a professional looking state, so the work engendered many positive comments! I highly recommend Town & Country's services and reliable, professional staff.
I have worked with T&C and Glenn for over 10 years. They clean our buildings in Half Moon Bay and Los Altos. What impresses me most about Glenn is his responsiveness whenever an issue or concern arises. He is resourceful, personable and professional and I have no hesitation making a recommendation.
Without hesitation Town and Country was eager to help me do what was necessary to comply with delivering an office suite "broom clean" on short notice. The team jumped into action and was willing to undertake repairing holes in the walls, painting, carpet removal, cleaning of the suite and disposal of all debris from the final clean out. Glenn and his team not only completed the job but did so a day ahead of schedule. While I am based on the East Coast, Town and Country made managing the office closing (from afar) a seamless process. They provided me with excellent, personalized service and they delivered as promised. This is a vendor you can rely on and one who genuinely takes an interest in their client's needs. When the office was open, Town and Country provided outstanding cleaning services for 5 years.
I buy all my supplies from Town and Country and they have simplified the process and saved me money. I greatly appreciate the follow through and availability.